It's okay to wear an outfit twice, as long as you amp it up in the best way possible. Take note from these iconic celebs who did.
Related: Best Beauty Looks You Need To See From The MEGA Ball
Sometimes we get a chance to wear a look all over again whether it was previously ours or not. That's really how clothing is supposed to work. It's a never ending cycling of reusing, reworking, and recreating. The theme of this year's The MEGA Ball might have been Glam Rock, but that doesn't mean it was the only theme going on during the night. In the official invites, we challenged our guests to get creative and recreate some of their best looks from the past.
Some came in a mismatch of previously worn looks, a few chose to recreate outfits sustainably, and others decided to wear outfits from equally iconic personalities. We loved seeing everyone's creative come to life especially these five celebrities who understood the assignment in this year's The MEGA Ball.
Pia Wurtzbach
Remember Queen Pia's silver dress during the Preliminaries of Miss Universe 2015? It was a silver dress with a sparkly fringe skirt. Many of her fans were quick to notice the similarities of her Anthony Ramirez dress for The MEGA Ball with her former pageant dress. It's speculated that it might have been an homage to the iconic moment. Either way it's a great blast from the past.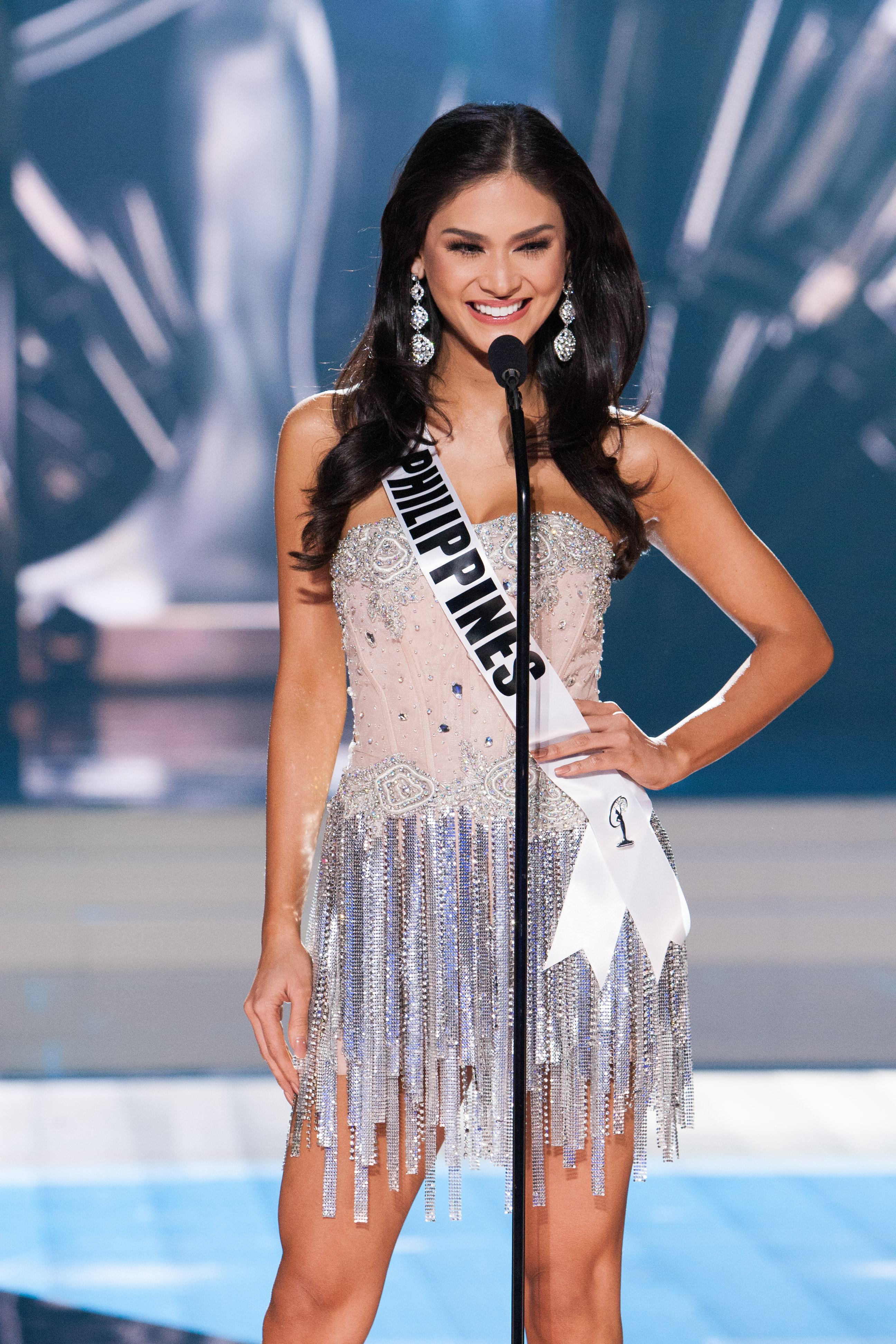 Vice Ganda
Designer, Jaggy Glarino, and box office superstar, Vice Ganda, worked together to combine two outfits from Vice's looks in Pilipinas Got Talent and Showtime. As you can see, the top of the former and the bottom of the latter was used to recreate the iconic looks. Truly, Glaring and Vice Ganda understood the assignment for this year's MEGA Ball.
EJ Nacion
How about an homage to the late Thierry Mugler? Designer, Ushi Sato, and social media influencer, EJ Nacion, brought you just that They reinvented Mugler's 1997 insect dress with scraps of fabric from the designers atelier. The dress may have not been first worn by Nacion, but that just goes to show you can recreate any iconic look in a sustainable way.
Aiyana Perlas
If a dress looks good, it must be worn twice. The Mara Chua dress worn by Aiyana Perlas was once worn by beauty queen, Patricia Payumo's gown for the big night. Instead of going for the pageant route, Perlas gave the dress a rock n' roll spin by wearing her hair in messy waves.


Catriona Gray
What if you combined Britney Spears and Justin Timberlake's denim on denim red carpet look in the 2000s? You get Catriona Gray's runway ready sustainable outfit by Dia Ali. We heard that the entire look was made out of scraps of denim fabric sewed together in one fantastical outfit.