The month of Pride is here and we have put together a list of documentaries that tell diverse, inclusive, and authentic stories of the LGBTQIA+ community.
RELATED: They See Us: How Netflix Understood The Value Of Queer Representation And Inclusion in Philippine Entertainment
As we celebrate the month of Pride, it's important that even in our little ways, we can educate ourselves on why we continue to fight for the acceptance and representation of the LGBTQIA+ community. That starts with knowing the brave activists that first fought for the LGBTQIA+ rights, celebrating their success, and acknowledging the struggles that up to this day, is still relevant.
We may have come far, but there's still a long way to go. Here is a list of LGBTQIA+ documentaries you should watch.
The Death and Life of Martha P. Johnson
The Death and Life of Marsha P. Johnson uses its belated investigation into an activist's murder as the framework for a sobering look at the ongoing battle for equal rights. She was one of the icons of the gay rights movement in the 1960s, the self-described "street queen" of NY's gay ghetto, and founded the Transvestites Action Revolutionaries with fellow luminary Sylvia Rivera. When Johnson's body was found in the Hudson River in 1992, police called it a suicide and didn't investigate. In David France's new documentary, trans activist Victoria Cruz seeks to uncover the truth of her death while celebrating her legacy.
Circus of Books
For 35-plus years, the gay porn shop Circus of Books gave Los Angeles' LGBT+ community a space to socialize and celebrate themselves without judgement. Unbeknownst to many customers, the store was cultivated by owners Karen and Barry Mason, a straight, mainstream couple with three children who went to religious school and were unaware of their parents' business. While maintaining the secret, they witnessed the dawn of the HIV/AIDS epidemic firsthand, losing a generation of treasured employees. Still, during that time, they never identified as activists — just everyday entrepreneurs catering to a market, until the Internet destroyed it. Executive produced by Ryan Murphy, Circus of Books is the debut documentary from artist Rachel Mason, who finally asks the least radical people she knows — her parents — how they became America's biggest distributors of gay porn, and why Karen reacted so negatively when her own son came out of the closet.
All In My Family
In this deeply personal documentary, gay filmmaker Hao Wu faces the dilemma of introducing his partner and children to his traditional family in China. The film gives an unfiltered insight into both sides of the story and shows just how difficult it is for the LGBTQ+ community to be entirely truthful with their families who often reject them once they dare to be honest about their sexuality.
Breaking Free
Filmmaker and gay activist Sridhar Rangayan embarks on a personal journey to expose the human rights violations faced by the LGBTQ community in India due to a draconian law Section 377 and homophobic social mores of a patriarchal society. BREAKING FREE, shot over 7 years, features real-life testimonies of gay and transgender persons who have been victimized or exploited, as well as interviews with prominent advocates and activists across India. See-sawing between despair and joy, anguish and hope, this National Award winning documentary feature is a path-breaking historical insider's documentation of the Indian LGBTQ movement from invisibility to empowerment.
Forbidden Games
For a time, his eyes were fixed firmly on his goals. But racism and homophobia meant he could only go so far. Forbidden Games is a tragic story about Justin Fashanu, the first professional football player who came out as gay while he was still playing.
Behind The Curtain: Todrick Hall
Todrick Hall launches his most ambitious project yet: the full-scale original musical Straight Outta Oz. From a small town in Texas to big-time show business, comes an inspiring documentary of grit, perseverance and the redemptive power of art.
Stonewall Forever
Stonewall Forever brings together queer activists, experienced and new, to look at the movement for LGBTQ equality before, during, and after Stonewall. It highlights trans people, people of color, and homeless people who were at the forefront of the movement, and who have often been erased from the narrative. It explores how the activism of today stands on the shoulders of the activists who have come before. And it asks us all to recognize the legacy of Stonewall that remains today when the struggle for queer rights is far from over.
The Untold Tales of Armistead Maupin
This film celebrates Armistead Maupin, one of the world's most beloved storytellers, following his evolution from a conservative son of the Old South into a gay rights pioneer whose novels inspired millions to reclaim their lives.
Paris IS Burning
Before there was 'Pose,' there was the seminal documentary Paris IS Burning. This landmark documentary provides a vibrant snapshot of the 1980s through the eyes of New York City's African American and Latinx Harlem drag ball scene. "It was a really deep and resonant expression of how and why we create identity in this country, including gender, including race, including class, including what we don't allow people to have and what people insist on taking for themselves anyway," Jennie Livingston, the director, says in an interview with Fast Company. "There was an intensity to the time, of the '80s—and it's the same now. There was such inequity between rich people and poor people, and such a celebration of greed. I just felt like intuitively and viscerally that the ball world was a really clear and intense expression of how and why we create identity in this country."
Michael Lost and Found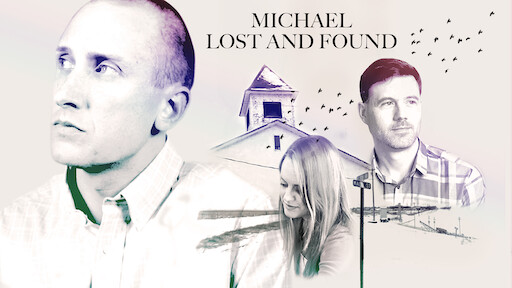 Benjie Nycum travels to Wyoming to visit his ex-lover, Michael Glatze, a former gay activist who now lives with his wife and works as a church pastor. The two had a decade-long relationship and together founded the magazine Young Gay America before Glatze publicly denounced his homosexuality and became an evangelical pastor. Glatze's "conversion" made headlines in 2015 because of the Hollywood film, I Am Michael, however, Nycum did not like how he was depicted in the film. So he decided to make a film of his own.
Laerte-se
In the Netflix documentary Laert-se, we see the inner workings of a Brazilian transgender cartoonist as she comes to terms with her gender identity. Laerte and Brum talk about the very nature of identity and gender in the documentary. She talks initially about the simple steps and goes into detail, like the first time she shaved her legs and how step by step, she started to uncover who she truly was.