If you thought that the micro bag trend will soon be gone, you're wrong. More and more bags are now shrinking, and leading the charge is none other than Jacquemus' mini le Chiquito bag. 
Recently introducing the French label's Fall/Winter collection in Paris Fashion Week, models were seen toting a two-inch handbag. It was so small that if you missed or didn't notice it, you could be forgiven. While it was initially produced as a mere invitation to the brand's runway show, Jacquemus opted to add it as part of its collection.
Although this may, the internet didn't take this new bag trend seriously. Memes about the miniature bag spread like wildfire over social media.
grabbing my phone from my jacquemus bag pic.twitter.com/iXdqejttvE

— laia. (@geometricsleep) February 25, 2019
So since there is confusion all over the internet on what really fits inside the two-inch Jacquemus bag, we took the liberty to list the things you can put inside.
Coins
Let's all admit it—we all don't like coins. Apart from being heavy in the pocket, it also creates an awkward sound while walking. But with this bag, at least you can use it as your coin purse. Now that's fash-un!
---
Diamond Rings
Pretty sure you've heard of the slogan, "diamonds are a girl's best friend." So it's only fitting to treat your sparkling friends the best way possible. How? Bring your diamonds in an expensively luxurious bag.
---
Apple Airpods
A lot of people are arguing that people who wear Airpods out in public are just flexing their wealth. But in reality, that's not our intention. If that's the case, then it's about time to embrace all the hate and flex even more by having a Jacquemus bag as its case.
---
Medicine (Painkillers)
In case you're stressed or not feeling well in the office and there's your colleague who only spreads negative energy, you can now feel at ease en vogue. That's why always keep a few medicines inside; you'll never know maybe that'll also help your colleague.
---
A few amounts of crumpled bills
Even wallets are shrinking nowadays as many people are starting to sport for cardholders. However, if you're a cash person then you can now bring a few amounts of bills with you toting a bag.
---
Condom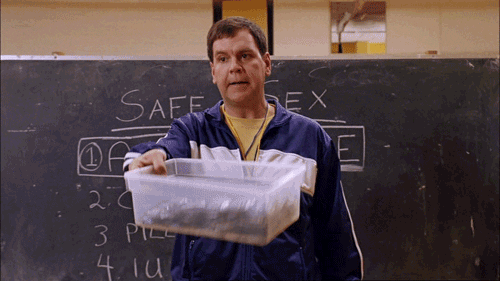 You know how it goes: always practice safe sex.
---
A mini box of Nerds
We always need a few candies to quickly boost our energy while going around the metropolis. And we're in luck as a mini box of Nerds can actually fit inside.
The latest mini Jacquemus bags won't be available to shop until next season. But the brand's current in-season collection of micro bags range in price from $345 to $795.