Whether you have an upcoming birthday, anniversary, or planning on proposing, here are interesting ways of how you can celebrate indoors.
With the threat of the coronavirus outbreak as our current reality, life as we know we know it as at an odd standstill. While precaution, safety, and healing is of utmost concern, we wonder how else to cope on the daily. A lot of people are starting to get all bored at home with little or nothing to do, so some have started to binge-watch movies, exercise at home, and clean out their makeup stash. But apart from that luxury, others are thinking of ways on how they can actually celebrate important occasions in their lives—from birthdays, anniversaries, to even proposing amidst the global pandemic.
So, as we are currently all quarantined in the comfort of our own homes, we have no other option but to really stay in order to be safe from the COVID-19. However, that doesn't mean we can't celebrate important moments in our lives in some way, right? The best and safest way to go about it is to simply go back to the basics—way back when technology didn't take over our entire lives. Here are five ways you can celebrate indoors.
Play Board Games
With parents usually busy with work and teenagers busy on their phones, quality time with the family has already been compromised in today's society. So, maybe this is also the perfect time to go old school once again. Bring out your favorite board games—whether it's Monopoly, Scrabble, or a simple Snake and Ladders—hidden in a box somewhere, invite and play with everyone in your household. This way, you can talk and laugh more, which we could really use a lot of right now, for sanity. But please don't play Jumanji and add fuel to the fire.
Do A Cooking Challenge
It is believed that the majority of women are better cooks than men. So, if it's your anniversary, we're pretty sure the kids would love to witness their parents do a cook-off. And if it's a birthday celebration, divide the family members into two groups. After all, you'll never know, sometimes boys really do cook better than girls. (P.S. No double-dipping and sharing of utensils when tasting the food.)
Sing Karaoke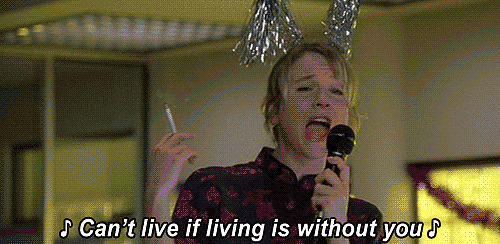 Bummed about canceled concerts, events or music festivals? It may be disappointing, but just think of the countless lives that will be saved. Instead, why not stage your very own concert in your living room? We all know Filipinos are very passionate about singing karaoke—and we're extremely good at it, too. That's why it's only fitting that we embrace this culture of ours as we celebrate a special moment. And thanks to the invention of the portable karaoke, you can effortlessly sing all night long.
Do A Fashion Show
Who doesn't love fashion? That's why we're always accused of being the shopaholics. Don't worry, we're all guilty as charged. But since we're stuck at home and the malls are closed, it's refreshing to go through all your clothes once again. Trust us when we say there are a few chic clothes you forgot you even own. After doing so, you can even hold your own runway show and perhaps stream it live on Instagram or create a TikTok clip of it for all your friends to see.
Virtual Dinner or E-numan
Now if you're living alone in your own apartment right now, we might just have the perfect solution. It doesn't mean you need to celebrate on your own. In fact, there's a current trend happening online now, and it's called e-numan. It's a new term which means online drinking sessions via Skype, Facetime, Zoom or Google Hangouts. Plus, let's face it we still have a few bottles of wine unopened from the holidays. So, what are you waiting for? Grab a bottle and glass and let's drink to that milestone. Cheers!